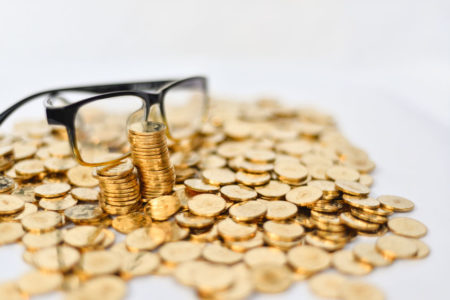 When you're looking at selling gold jewellery, heirloom pieces or other precious metal items, you want to make sure you approach a reputable source where you know you will get an excellent price for your precious belongings.
The Gold Man holds a second-hand dealers licence, needed by law to be able to buy scrap gold. With us, you are in good hands and we will help you turn your unused or unwanted gold items into cash.
What a New Zealand Gold Merchant does
Gold is always wanted and therefore is an asset. However, if you own any gold jewellery, gold watches or anything of that sort but don't wear it, it's not being put to good use. Collecting dust in the bottom of your drawer is not making you any money, and that's where we as a New Zealand Gold Merchant comes in handy. We can show you how to use your assets wisely and turn them into something a lot more valuable.
Simply request a quote using our online FREE gold mail pack request form, or for an instant idea of value, use our handy online precious metal calculator, and you will have extra money to spend on a nice holiday, pay off your debt or treat yourself to something special. It's that easy.
Why sell gold The Gold Man?
Quite frankly because The Gold Man Guarantees to give the best price for your scrap gold no matter what purity it is.
Most of us have handed down items of jewellery lying around, hiding in closets, cupboards and drawers. Grandpa's old gold watch that he got from the war. Perhaps Grandma's brooch that she left you when she passed away.
Maybe you once bought a pair of flash bangles or earrings that you had fallen in love with decades ago, but they are now completely out of fashion and the thought of wearing them makes you cringe. Meanwhile, you have spotted something that is now much more to your liking, but you can't afford it. Well, you quite possibly can!
Gold is in high demand and The Gold Man is happy to change your old, tarnished or broken pieces of gold jewellery for cash, so you can go and spoil yourself, or turn the cash into something that you want and need.
What does a The Gold Man buy?
If it contains gold, or other precious metal, (Silver or Platinum), we will buy it. The price of gold on the market is still at high levels, so now is the time to sell. Whether it's a broken gold watch, a single gold earring, a gold coin, gold teeth or similar, the purer the amount of gold, the better the price we can offer you. We don't care whether your gold items are broken, scratched or bent. When selling to us, the sentimental value is of no consequence. What matters is the carat, or the purity, and the weight of gold each object contains.
If you're unsure whether you really want to sell, or maybe would just like to know what the piece of jewellery you've been hiding away all this time is worth, that is not a problem. Simply request a quote from us or use the online calculator and make your decision afterwards. We are confident we offer competitive prices based on the current value of gold on the market. Our offer will leave you happy and satisfied.